There is ongoing interest in alternative, off label and unproven treatments within the MND community globally, which is understandable when conventional medicine cannot provide effective therapies or a cure.
Many people look to alternative therapies to provide some hope, but with the internet being as accessible and unregulated as it is, MND Associations often receive contact from people regarding treatments being offered both here and overseas that have dubious claims. It can be very difficult for people living with MND and their families to sort the fact from fiction and the paid advertising from good quality health information.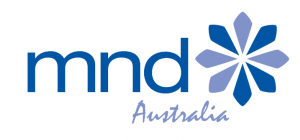 MND Australia have issued a position statement on 'Alternative therapies and people diagnosed with MND' that also includes suggestions to assist you when researching MND on the internet. For the purposes of this Position Statement these terms refer to treatments or interventions that have not been scientifically proven via clinical trials to be safe and to improve outcomes for people with MND.
You can read their statement here: Alternative therapies
To view all position statements issued by MND Australia on a range of issues affecting people living with MND, visit: Position statements | MND Australia
ALS Untangled
When someone is diagnosed with a condition such as MND, they often turn to the Internet for answers. There they can find many alternative therapies and off-label treatments, most of which are offered in "trials" with a large up-front cost.
This article from the ALS Untangled team compiles a list of the most common 'red flags' their researchers have come across when reviewing new potential treatments or therapies. You can read more on our blog post from 2020 here.