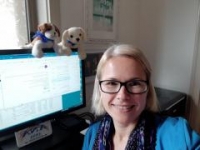 The Campbelltown Support Group is now online!
Grab a cuppa and join MND Advisor Ana for an online Support Group.


Tuesday 8th December
10am – 11am

Please let Ana know if you would like to join the group by calling 0408 899 863 or emailing This email address is being protected from spambots. You need JavaScript enabled to view it.
You can attend either by video or teleconference - Ana will send you all the details about how to join once places have been confirmed.
Hope to see you soon online!