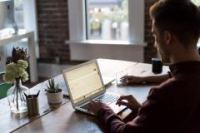 Central & Western NSW online support group!
Grab a cuppa and join MND Advisor Tara for an online Support Group.


Thursday 26 November
10am – 11am


Please let Tara know if you would like to join the group: 0402 311 424 or This email address is being protected from spambots. You need JavaScript enabled to view it.
You can attend either by video or teleconference - Tara will send you all the details about how to join once places have been confirmed.
We hope to see you soon online!