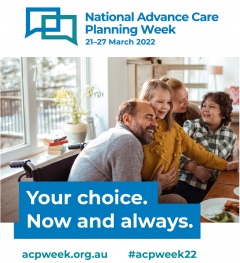 Important life choices are planned, not left to chance.
Advance Care Planning Week is an annual initiative by Advance Care Planning Australia that encourages all Australians, regardless of their age or health status, to make their future health care preferences known.
This awareness week provides an opportunity for people to discuss what living well means to them and to consider who they would want to speak for them, if they were unable to speak for themselves.